Welcome to Zinc Innovation Shout March
Back with another Zinc Innovation Shout to help keep the innovation and ideas flowing! Here are the topics that caught our eyes this month.
SOLAR-POWERED WATER PURIFIER IS A COMPLETELY SUSTAINABLE WAY TO GET CLEAN WATER
While the world is three-fourths covered with water, not all of it is drinkable. Those who live in cities and even in some rural areas have the luxury of access to purified water, but a lot of people could be miles away from the nearest natural well. Humans need water to survive, however, and people in remote parts of the world are forced to drink unclean, bacteria-laden water just to live, only to get sick from the same. Deploying water purifiers to these locations might sound like the simplest solution, but most of these require electricity which is also difficult to come by, even with solar generators. This concept, however, harnesses the power of the sun in a different way and offers a solution that is sustainable through and through... more
EMBER'S NEW SELF-WARMING BABY BOTTLE KEEPS MILK OR FORMULA AT A CONSISTENT TEMPERATURE OF 98.6°F
The Ember Baby is a $400 bottle that will automatically heat up at the push of a button, reaching and maintaining a consistent 98.6 degrees of temperature in just five minutes. Ember's patented convection current technology circulates liquid on the inside to make sure it's evenly heated, and an Insulating Thermal Dome makes traveling with your bottle of milk/formula much easier.

No more boiling, steaming, microwaving, and then checking the temperature by adding drops to your palm. Just press a button on the Ember Baby Bottle and you're ready to go... more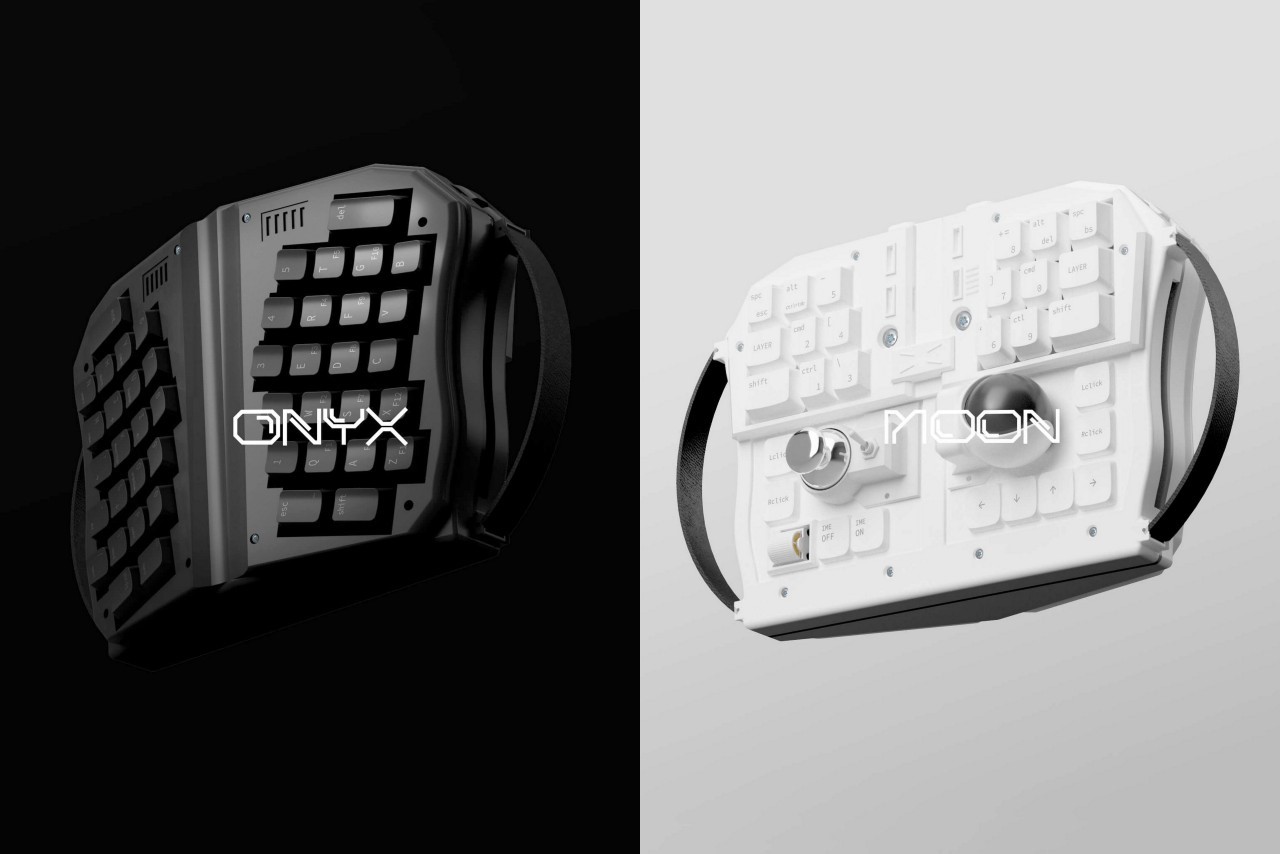 WORLD'S FIRST 'WEARABLE PC KEYBOARD' COMES WITH A DESIGN THAT YOU CAN GRAB AND USE LIKE A CONTROLLER
The Grab Shell's completely bonkers design was made as a response to the phrase "You can text, call, video chat, and play games while you walk. Why can't you write code while you walk?" As bizarre as that ask is, it was the genesis of what became the Grab Shell keyboard – the only PC keyboard designed to be used in a handheld manner, like a massive wearable. The reason? Well, a software engineer behind the Grab Shell insisted that "walking around while typing is the most efficient way to collaborate when looking at the same shared screen... more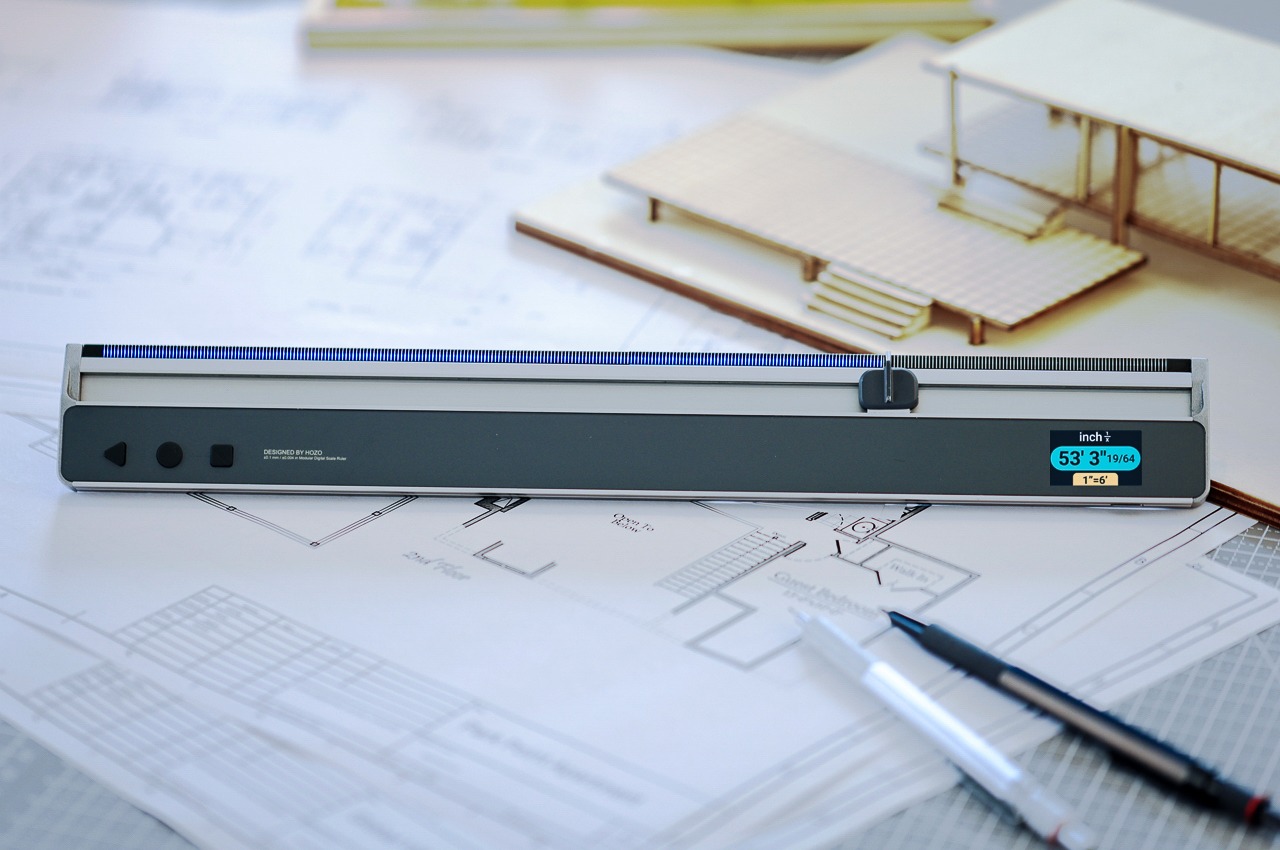 THIS ADVANCED MEASURING SCALE CAN CONVERT UNITS FOR YOU, SCALE UP DIMENSIONS, AND EVEN SAVE THEM TO THE CLOUD
Designed by the same people who created the MEAZOR, the NeoRuler hopes to reinvent the measuring ruler/scale in a way that's never been done before. With an LED strip instead of conventional markings, a control panel, and a display, the NeoRuler lets you do things your old ruler can't. You can measure in the unit of your choice, find accurate dimensions, convert between units, alter the scale of your measurements, get vernier-style accurate data, and even do things like divide your measurements into segments of your choice. All the data you capture gets saved on NeoRuler's free app, giving you access to a feature set your wooden ruler can't even dream of having. The best part? It's the same shape and size as a regular ruler, allowing you to carry it with ease in your backpack or your stationery toolkit... more
UNIBODY EVE ODYSSEY BIKE IS CRAFTED FROM SPACE-GRADE ALUMINUM USED IN NASA SPACECRAFTS
Creative motorheads at Bandit9 Motors keep raising the bar with their out-of-the-box thinking in fashioning vehicles. The EVE LUX bike with a magnetic side profile is a prime example of their craft.
Riding on the viral success of the EVE LUX, Chief of Design, Daryl Villanueva and his team have hand built another bike that seems teleported from a sci-fi universe. The two-wheeler christened EVE Odyssey is made from space-grade aluminum used in spacecraft by NASA. So, you can very well imagine how rare this build by the Saigon-based shop actually is. The model will be a limited-edition version for collectors who are on the lookout for erratic builds crafted from ultra-rare material... more
Thank you for the attention. See you next month for a new version of the Innovation Shout. Happy annovating!
Go Back